Posted on Mar. 31, 2015
Hi there! I'm Ghosty and this is my website.
Hypothetically this is the spot where you can come and check out all of the various projects that I'm involved in, including but not limited to: Current Swell, Funk Vigilante, Strange Birds and my solo project which I'm just in the process of firing up.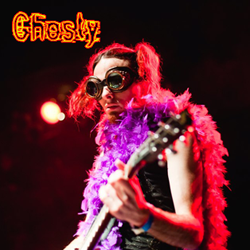 Website is currently under construction so you might find a few broken links, 404's and other fun stuff. Consider them to be like easter eggs or something.
(Edit: Site is actually in decent shape now)
Ghosty.tv is a one-stop destination if you want the latest news, tourdates, music and videos from any of the bands I play in. It's also great for stalking the ever-loving shit out of me.
Hope you dig it!
Peace,
-ghosty-